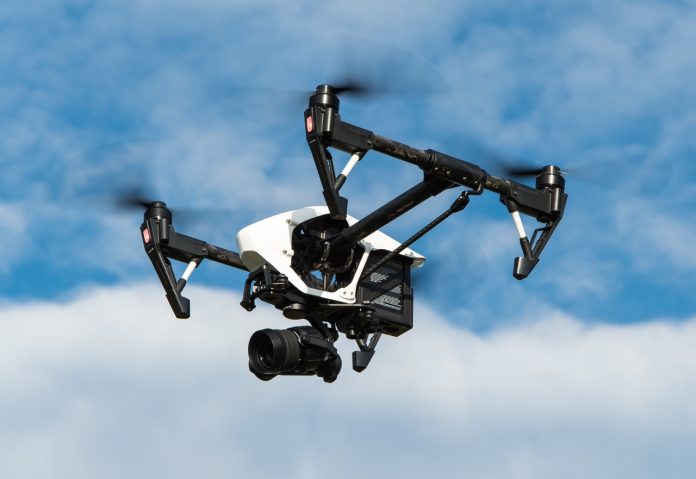 Heathrow Pause – a group protesting for climate change – have revealed that they intend do disrupt Heathrow airport by flying toy drones within the airport's 3.1 mile exclusion zone on Friday 13th September. This could potentially disrupt flights but they said they will give one hour's notice before release each drone.
They want put pressure on the government to take tougher steps to reduce carbon emissions by grounding flights.
They said in a statement:
"Drones will fly at regular intervals throughout the day.

"Continual drone flights during the day will ensure that, to comply with Heathrow's own rules, no aircraft flights take place."
The group has said that the drones will be flying low around head height and won't be flying near to flight paths.
Heathrow Pause added that they will call the police once the action is completed.
"Drone pilots will telephone the police after their drone flight is completed for the day and wait peacefully to be arrested."
A spokesman added a reassurance that if an emergency happens drone flights will be stopped.
In the past he Civil Aviation Authority (CAA) has warned:
"It is totally unacceptable to fly drones close to airports and anyone flouting the rules can face severe penalties including imprisonment.

"Anyone operating a drone must do so responsibly and observe all relevant rules and regulations."
Heathrow airport cannot predict yet what the disruption will be. They said in a tweet that they agree with the need for climate change but through constructive engangment: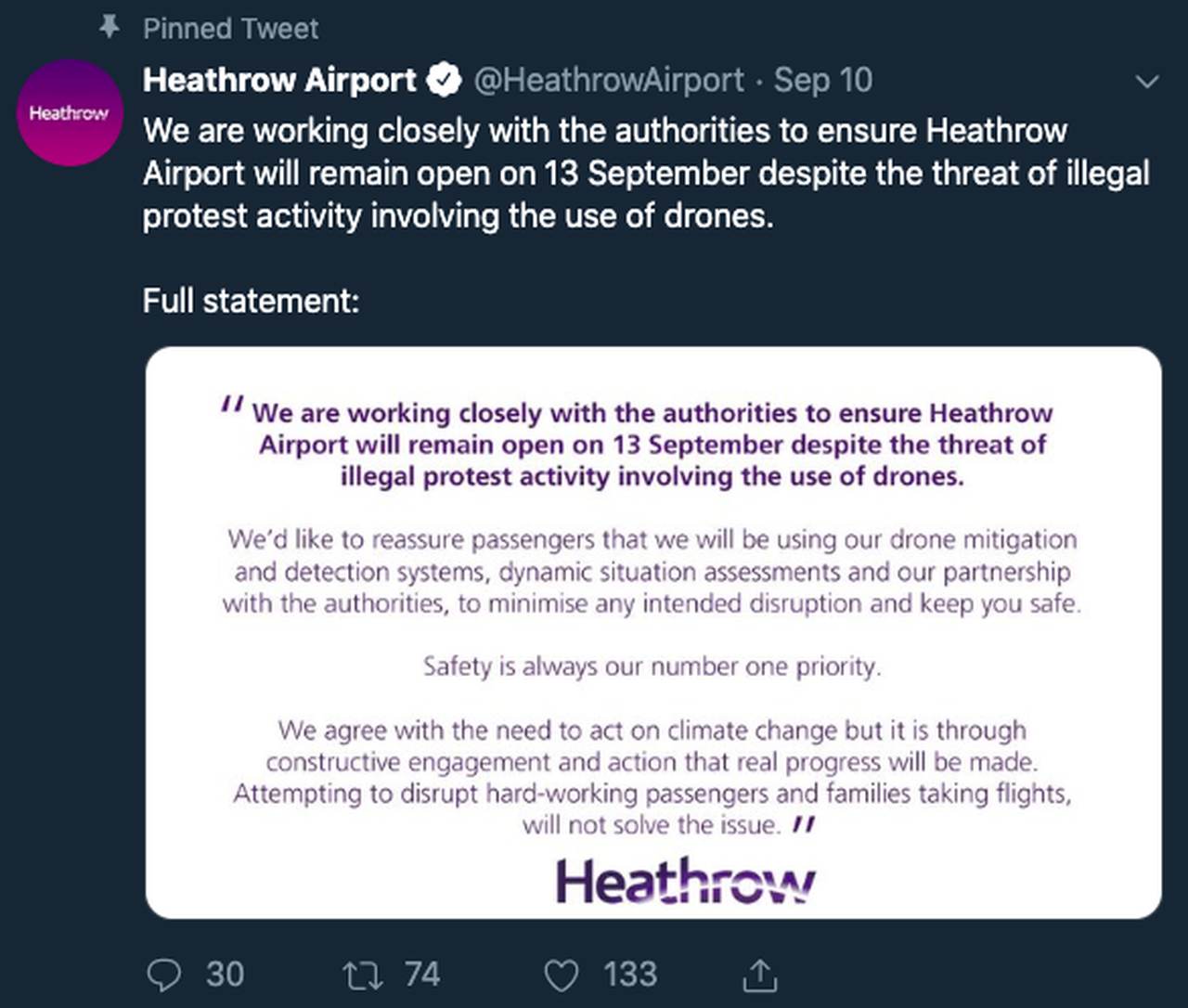 Heathrow airport will remain open. They stayed in a statement:
"We are working closely with the authorities to ensure Heathrow airport will remain open on 13 September despite the threat of illegal protest activity involving the use of drones.

"We have in place dynamic risk-assessment programmes which are carried out by airfield and security experts and at no time will safety be compromised.

"Alongside drone detection capabilities, we will mitigate the impact of this illegal action and operate in a way that is safe at all times."
Met Police Deputy Assistant Commissioner Laurence Taylor said that this was far from being a lawful protest and urged:
"We would urge anyone planning to take part in this activity to reconsider. Airspace around all airports is restricted for public safety and security, and we take the flying of a drone within airspace used by passenger planes very seriously. Anyone caught flying a drone without permission must expect to be arrested and prosecuted."