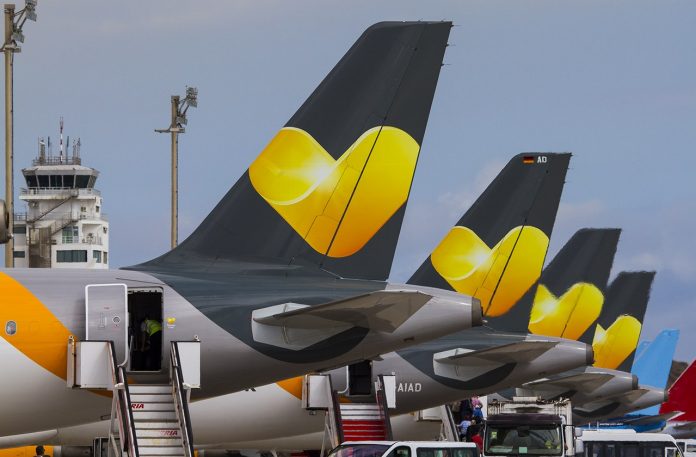 Thomas Cook, one of the world's largest travel companies, is looking down the barrel of the insolvency gun if they can't secure a further £200m in funding.
The 178-year old company could stop trading in the next few days affecting 600,000 customers including 150,000 UK holiday makers currently abroad. 
This would also mean job losses for 21,000 employees, 9,000 of whom are UK based. 
Last month Thomas Cook was on its way to securing funds. What happened?
Just last month Thomas Cook, who at any time has 100 flights in the air, was in the midst of securing a £900 million rescue deal led by Chinese firm Fosun, owner of Club Med and football team Wolverhampton Wanderers.
However the lenders, a group of 10 banks led by RBS (Royal Bank of Scotland) is insisting on a further £200 million buffer. Ironically RBS has itself had to be bailed out by government money in the past.
The crunch comes if the the UK's oldest holiday company cannot secure the extra funding. Critical days are September 27 when restructuring talks are to take place and October 1 when their Atol licence is due to expire.
The CAA, the board who administer the Atol protection scheme and grant the Atol licence to holiday companies, are worried that without the extra funding Thomas Cook will struggle to continue trading during the slow winter months. This is also a time when bills for services rendered during the summer need to be paid which could be too much pressure on cash flow.
Thomas Cook are shouldering mounting debts with a £1.2 billion net debt in the first six months of 2019.
A source said: "Thomas Cook is critical. It's touch and go."
Will holidaymakers be out of pocket?
If Thomas Cook cannot find a way of find the extra funds and secure a new Atol Licence it will have to go bust. it will also wreck the plans of 150,000 customers have booked Thomas Cook flights or holidays. 
The CAA has put measures in place including staff and replacement aircraft to assist with what would be the largest peacetime repatriation to take place – it has been code named Operation Matterhorn. That means holidaymakers can continue with their holiday as normal and flights will remain grounded from Sunday if the worst happens.
Civil Aviation Authority will arrange staff to operate 24/7 phone lines for passengers needing assistance.
Customers who booked a package holiday through Thomas Cook will be financially protected through the Atol scheme. Those with future bookings will be offered a full refund and those who bought a flight-only deal through Thomas Cook costing £100 or more should contact their credit or debit card provider in a bid to get their money back. Or indeed resort to their travel insurance.
Expenses that you can't claim back are airport parking or car hire while away. For this you have to revert to your travel insurer.
Why can't Thomas Cook continue as normal?
Without an Atol licence it is a criminal offense to continue to trade. The company will have no option but to cease trading.
A huge loss for travel
It would be a huge loss for holidaymakers if Thomas Cook were to cease operating. There is a lot of good will out there for the company – BALPA are urging RBS to offer a lifeline as they themselves had experienced.
A potted history of Thomas Cook
Travel firm Thomas Cook was founded by business man of the same name in 1841 Leicestershire during the early Victorian era. It started with holidays on the railways.
Over 178 years later it grew into a global travel group, with annual sales of £9bn, 19 million customers a year and 22,000 staff operating in 16 countries.
The company was nationalised in 1948 to be part of the state-owned British Railways and  the vibrant Club 18-30 youth brand. It had to close in the absence of a buyer. 
In 2007 Thomas Cook merged with Mytravel to enlarge operations in the UK and Ireland, Germany, Scandinavia, France, Germany and the Benelux countries, offering a strong platform for growth.