Enhance your events in Singapore with complimentary experiences through INSPIRE Global 2.0
Singapore Tourism Board (STB) has launched an enhanced In Singapore Incentives & Rewards (INSPIRE) Global 2.0 programme to fuel the recovery of the Meetings, Incentives, Conventions and Exhibitions (MICE) industry in the country.
Following Singapore's full reopening to fully-vaccinated travellers and the removal of event capacity limits, international MICE groups are back in the dynamic city. Together with a strong pipeline of events in 2022 and beyond, and STB's continuing efforts to encourage the industry to adopt sustainability practices, Singapore's MICE industry is expected to recover fully in the next few years.
Thus, STB has expanded its INSPIRE Global programme, wherein qualified MICE groups can look forward to new and exciting dining, attractions, thematic tours, team-building and retail experiences in Singapore. They can choose from a selection of close to 80 complimentary experiences that delegates can enjoy – an increase from 54 experiences that were introduced under INSPIRE Global 1.0.
"The business community is eager for opportunities to meet and network in-person again. This desire, as well as the recent easing of our border restrictions, puts the MICE industry in good stead to recover strongly," said Yap Chin Siang, deputy chief executive, STB. "We look forward to welcoming more business travellers and delegates back to our shores over the next few years, and we hope that the curated experiences under INSPIRE Global 2.0 will encourage visitors to enjoy all that Singapore has to offer."
Unique SG experiences
Qualified MICE groups will get to choose from a suite of unique Singapore experiences and see the country in a new light. STB added exciting wellness and sustainability experiences in the INSPIRE Global 2.0 programme that delegates can enjoy.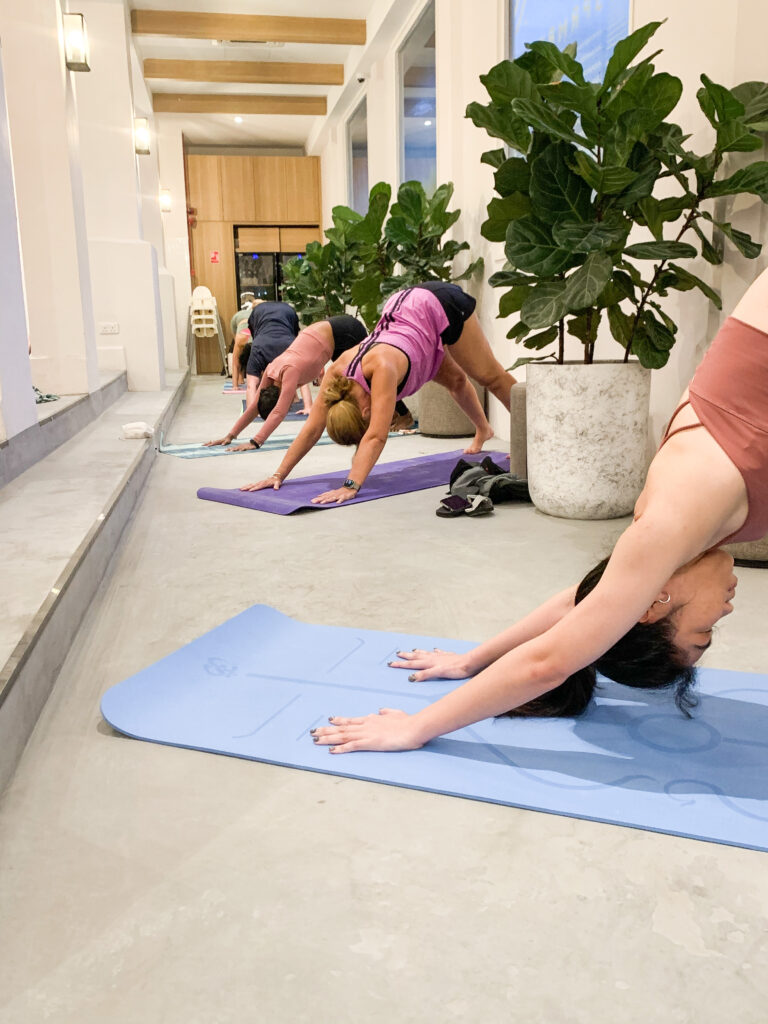 SPRMRKT culinary experience and thematic tour
SPRMRKT is a local cultural-culinary brand that has a mission of conscious dining. They are known for its sustainability & produce-driven cooking, responsible sourcing and support of local communities through retail and commission artwork.
Incorporate a wellness experience within SPRMRKT and a curated dine-in experience after. Practice simple stretches to mobility and strength-building exercises in a 60-minute yoga session. Then, partake in a dinner with curated menu options by SPRMRKT.
MICE groups may also add a thematic tour experience by incentivising a walkabout of Dempsey Hill, visiting the following:
Blk 44 St. George's Church
Cricket Ground
Blk 72 Tanglin Military Hospital
CMPB Parade Square
Former Dempsey Clubhouse
The Halia in Ginger Garden of the Singapore Botanic Gardens
Host a reception in a tranquil setting of lush greenery in the Ginger Garden of the Singapore Botanic Gardens. Treat yourself with Halia's signature ginger-themed non-alcoholic drink and three-course meal that serves the freshest seafood from sustainable sources.
Dine on top of the supertree in Gardens by the Bay
MICE groups can plan a reception on top of the tallest supertree in Gardens by the Bay. This complimentary experience includes admission to Supertree Observatory and Exclusive weekday usage of Supertree Observatory for a private event for 4 hours as well as admission to 2 Conservatories: Flower Dome & Cloud Forest. Guests will take home Gardens by the Bay Souvenir & Gardens by the Bay Shopping bag.
Make your Signature Scent with Scentopia
Learn about aromatherapy and enhance interpersonal relations through immersive and educational activities including creating custom fragrances that imbibe your perfume personality and your signature perfume in Scentopia.
Sentosa Development Corporation: Planting for the Future
Sentosa Development Corporation (SDC) recently won Global Sustainable Tourism Council – For Destinations (GSTC-D) certification, the first island destination in Asia recognised for championing sustainability. The achievement affirms the organisation's push to achieve a more sustainable Sentosa, supported by policies and programmes that preserve and enhance Sentosa's natural and heritage assets.
Immerse in and connect with nature, while discovering the local flora and fauna on Sentosa, and how Sentosa keeps the island green. Get your hands dirty and leave your mark in greening the island in a planting activity.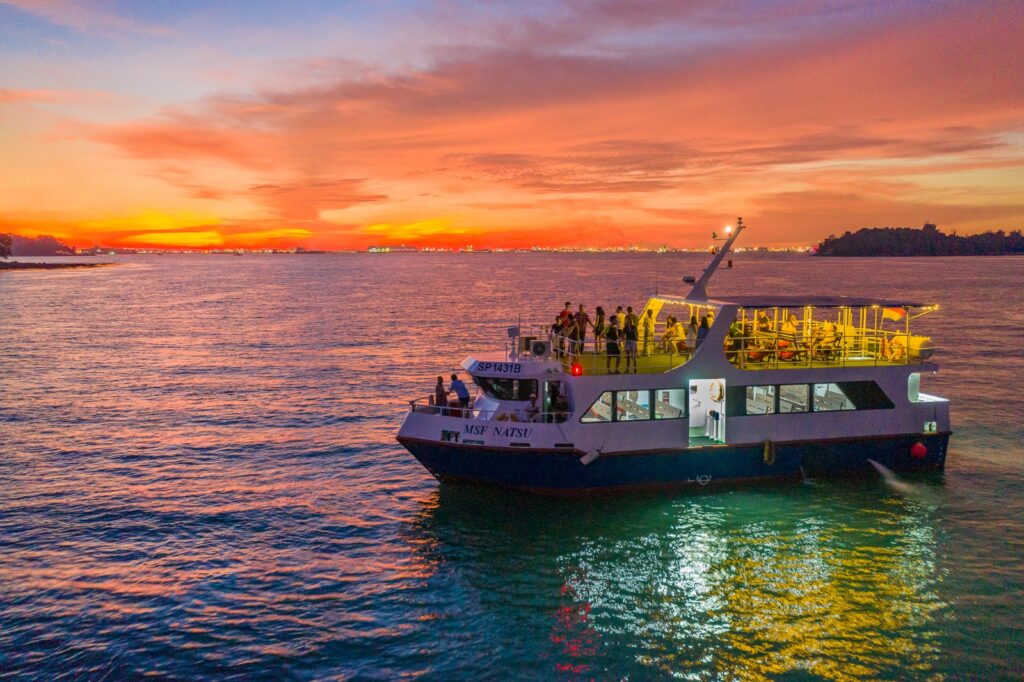 Singapore's Southern Islands Discovery Sunset Sail
Embark on a journey of discovery in the Singapore Harbour with expert maritime guides while basking in the warm glow of the Sunset. Soak in spectacular views of nature, and Singapore's city lights as the night fall. Let the maritime guides entertain you with various facts about Singapore's efforts toward Marine Conservation, and a sustainable Maritime Industry. Listen to stories of Singapore's Southern Islands (Kusu Island, Lazarus Island, St John's Island, Sister's Island) and tuck into a delicious bento dinner that will leave your hearts and stomachs satisfied.
To qualify for the INSPIRE Global 2.0 programme, MICE groups must have 20 – 250 foreign delegates and should stay a minimum of three days in Singapore.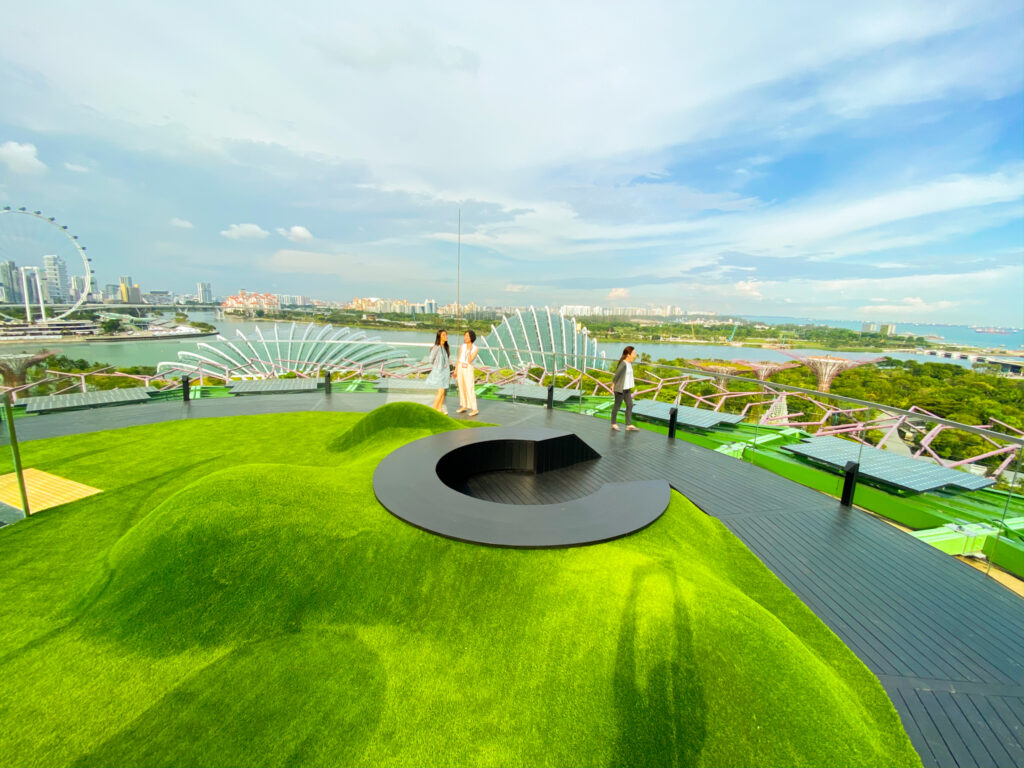 Other assistance schemes
Singapore is the ideal destination for hosting successful business events. STB offers various assistance schemes to support planners and organisers to realise exceptional business events in Singapore.
Through the Business Events in Singapore (BEiS) scheme, event organisers will receive customised support such as help in securing venues, introductions with leading government agencies and business partners, marketing and publicity support, as well as assistance in hosting impactful sustainable events. Moreover, eligible companies will receive funding support based on the scope and merits of the project.
To provide event organisers and delegates with a seamless and environmentally conscious MICE event experience in Singapore under the Singapore MICE Advantage Programme (SMAP), they will be awarded a host of exclusive privileges from seven partners of SMAP: Singapore Airlines, Changi Airport Group, Jet Quay, Star Hub, NETS, Sentosa, and Grab.
Enhance your next event in Singapore with complementary experiences and take advantage of the several assistance schemes for event organisers.