Ice Skating in England: our selection of 5 glorious ice rinks
As the cold weather kicks in and Christmas approaches, some of England's most attractive settings are converted into ice rinks for the open-air skating season.
You don't need to be Torvill or Dean to enjoy ice-skating, but you do need a rink in gorgeous surroundings. So here is our pick of England's best.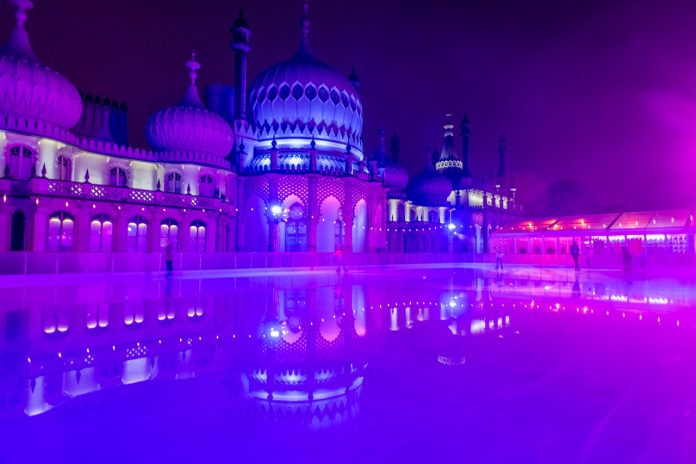 Re-opening of the Brighton Ice Rink at the Royal Pavilion, Brighton
WHEN: 30 October 2021 to 09 January 2022
WHY: The southeast's most beautiful open-air ice rink, the Royal Pavilion Ice Rink, has opened this week in its iconic setting at Brighton's Royal Pavilion for its 11th winter season and is powered exclusively with wind and solar energy. The Brighton outdoor rink is bigger than ever to ensure customers have plenty of room on the ice, and there's a break of half an hour between the 45-minute sessions to enable socially distanced queuing and extended 'clean downs' between sessions.
COST: £15 for full price tickets (aged 12 and over), £10 for juniors (under 12) and the one-hour skate times run from 10 am to 9.15 pm daily.
WHEN: Opens November through until January.
WHY: Located in the moat and set against the magnificent fortress battlements, the Tower of London ice rink has surely one of the most stunning central London settings. Beautifully illuminated after dark, it makes a spectacular night-time destination. Besides the ice rink, the Ice Bar & Cafe provides a welcome place to warm up after your skate, serving a selection of winter drinks and festive snacks.
COST: From £16.00 for adults, from £11.50 for children 3-12 years and from £46.00 for families.
WHEN: 12 November 2021 – 3 January 2022.
WHY: One of England's UNESCO World Heritage Cities, Bath on Ice, has a new ice-rink for visitors this Christmas. The rink is in the heart of the city, set against the stunning backdrop of the Georgian Royal Crescent and within walking distance of the city's Christmas markets.
COST: TBA.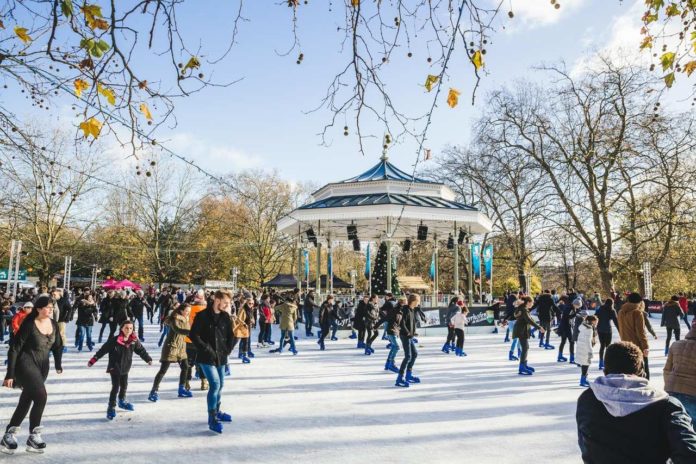 Hyde Park Winter Wonderland
WHEN: 19 November 2021 – 3 January 2022
WHY: The Hyde Park Winter Wonderland experience can be mind-boggling with so much going on, but you can escape the crowds to the very impressive ice rink. It has the accolade of being the largest in England, and a live band plays out its tune from the bandstand.
COST: Entry to the Winter Wonderland from £5 per person plus attractions. The ticket price for the ice rink is £10.50.
WHEN: 22 October 2021 – 16 January 2022
WHY: Make the move from the museum's dinosaur skeletons to the ice rink quick enough, and it'll feel like a mini Ice Age! This 950-metre ice-rink is surrounded by some of London's most iconic museums. Enjoy the Christmas lights above and the lively festive atmosphere of one of the city's most popular Christmas attractions.
COST: Adults from £12.65, Children from £8.80