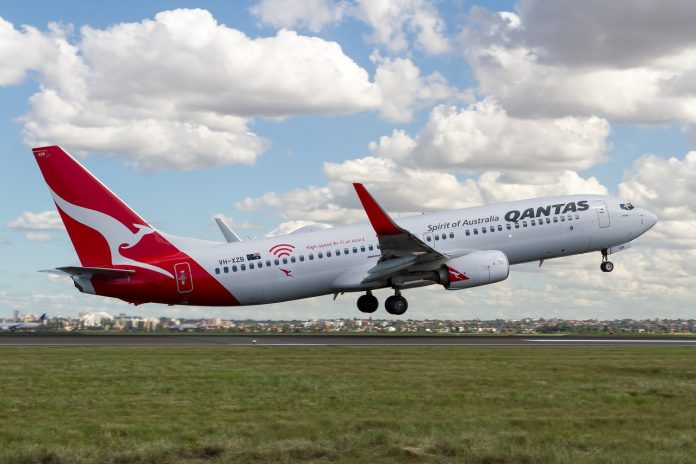 The Australian airline Quantas are testing a long-haul nonstop flight from New York to Sydney today (Friday 18th October), a route that no airline has been able to do without stopping.
Certainly airplanes and airlines have the technical knowhow to achieve better fuel efficiency, longer ranges, and computer-aided logistical planning. Airplane manufacturers Airbus and Boeing are in the throes of developing planes for this purpose. 
However, the company needs to find out whether or not human beings also have the staying power and stamina to tolerate so many hours in the air without a break.
During this 10,000 mile journey, nicknamed "Project Sunrise", the goal is to find out how to keep passengers comfortable and pilots and cabin crew rested and alert during an epic journey such as this.
This is not a commercial flight and those on board include the 40-member crew, consisting Qantas employees and two scientists from Australian universities. During the 19 hours in the air, passengers will be fitted with devices that will monitor sleep patterns, food and beverage consumption, lighting, physical movement and inflight entertainment to assess impact on health, wellbeing and body clock.
The pilots have been given a device to monitor their alertness and brain waves. The impact of jet lag is also going to be scrutinized.
Qantas has limited the weight on board and has also arranged for sufficient fuel so that it can cover the journey without refuelling.
The flight takes off on Friday (today) and is scheduled to arrive down on Sunday morning.
Qantas Group CEO Alan Joyce said the flights will give medical experts the chance to do real-time research that will translate into health and wellbeing benefits.
"Ultra-long haul flying presents a lot of common sense questions about the comfort and wellbeing of passengers and crew. These flights are going to provide invaluable data to help answer them.
"For customers, the key will be minimising jet lag and creating an environment where they are looking forward to a restful, enjoyable flight. For crew, it's about using scientific research to determine the best opportunities to promote alertness when they are on duty and maximise rest during their down time on these flights.
Flying non-stop from the East Coast of Australia to London and New York is truly the final frontier in aviation, so we're determined to do all the groundwork to get this right.

"No airline has done this kind of dedicated research before and we'll be using the results to help shape the cabin design, inflight service and crew roster patterns for Project Sunrise.
If all goes well Qantas hopes to launch the route — and a direct between Sydney and London — by 2022. The latter route would  be about 500 miles longer, adding up to an hour of flight time.
The flight feat will break the the longest flight record held by Singapore Airlines who operate the non-stop commercial flight which travelled around 18 hours from Singapore to New York.
The airline says that carbon emissions from the flights will be fully offset.